Sms as a good branding tool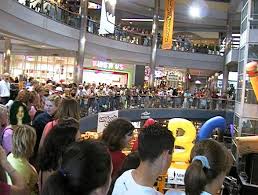 Exchange4Media.com takes a look at how the SMS can help bring a different light to branding and retailing.
For example, it may help the retailers if they use SMS to inform customers about new product launches, which may probably create more awareness than a full-fledged advertisement can.
It can also facilitate interactive contests, communicate outstanding amounts as well as building relationships.Talking of an interesting possibility, Harish Bijoor, CEO, Harish Bijoor Consultants, said,
Think of a format wherein before you enter a particular shopping complex, you get messages from various sellers and just need to weigh the options before entering the shop.
Echoing the same thought, N D Badrinath, Director, Client Service, A C Nielsen, pointed out,
SMS is yet to be discovered by the local retailer advertisers, who may gain a lot from the medium. Moreover, with availability of superior technology like GPRS, they should grab the opportunity.