Text messaging prevailed in wake of London blasts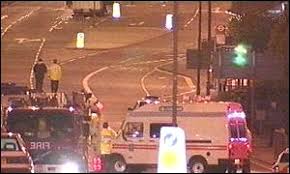 Panicked residents and visitors in London during the terrorist attacks Thursday generally found themselves unable use their mobile phone's call option. Everybody tried calling their loved ones and this caused overflow of the the mobile networks. But those who had text messaging systems were often able to get messages through.

Text messages, which are usually limited to 160 characters on most cell phones, take up little bandwidth. In addition, there were anecdotal reports of e-mails and instant messages from London getting through to their recipients.
[Via
TechWeb
]